Investment in AI and its adoption has increased in 2020, even during the pandemic.
AI strategies are built on network effects so that additional data or investment can create additional value in a cycle.
Optimal value in AI transactions is to be found via the synergy of data, analytical models, and the people working on them.
'In fact, the business plans of the next 10,000 startups are easy to forecast: Take X and add AI. Find something that can be made smarter by adding online smartness to it,' writes Kevin Kelly in his book The Inevitable: Understanding the 12 Technological Forces That Will Shape Our Future. As the pace of technological development grows, artificial intelligence (AI) is changing all industries.
In the uncertainties of 2020, AI is being used by many businesses as the main tool to offer stability and to gain a competitive edge. Machine learning and AI technologies can contribute to various processes via the assistance, augmentation, and automation they provide.
It's not only the obvious industries like finance, automotive, and healthcare that can greatly benefit from leveraging AI's potential. During an M&A Community webinar, we discussed what stands behind the 'AI hype', how these technologies can create value for different industries, and what to consider during any AI-related M&A transaction.
The new spring of AI
Even though the sphere of AI went through a 'winter' some time ago, in terms of limited hardware capacities, this branch is now blooming again, says Bruce Molloy, CEO at Springboard.ai, diving deep into the tech industry, namely the present, and the future of the Artificial Intelligence (AI) technologies. 'I don't think there will be any more winters, it's carrying on at a terrific pace because of the explosions of data, because of the chips and their GP use.'
He points out that according to IDC predictions, 25 percent of the Fortune Global 500 will gain a competitive edge from quantum computing by 2023. Since capitalizing on the laws of quantum mechanics, quantum computing is set to potentially bring degrees of transformation to certain industries. 'This will certainly change AI, and much else,' Molloy stresses.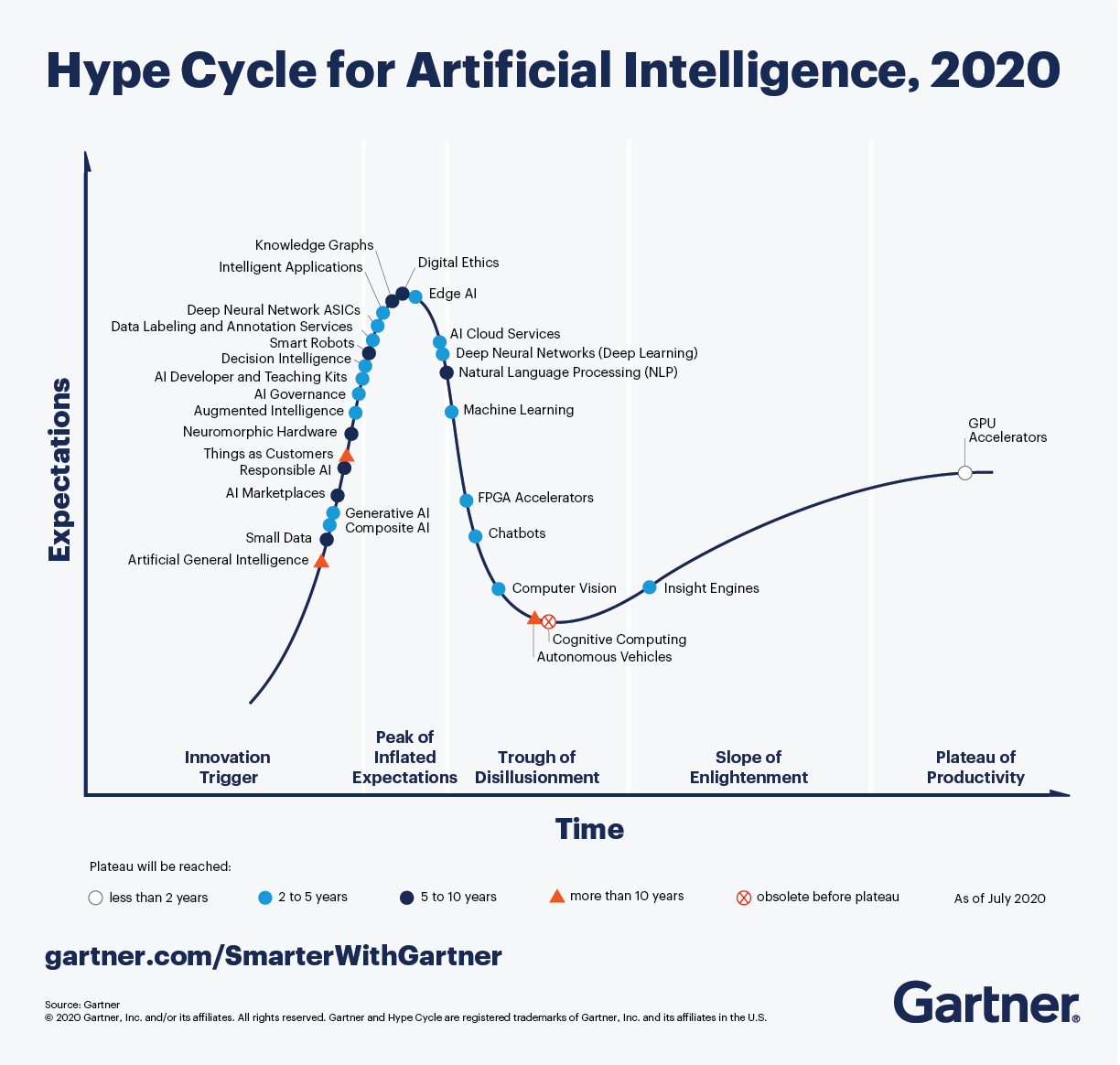 A lot of progress is already being made, he adds, which has resulted in a lot of hype. However, as the Gartner research shows, the industrialization of AI platforms paves the way for the reusability, scalability, and safety of AI, which gives speed to its adoption and growth. According to a recent Gartner survey, the C-suite is steering AI projects, as nearly 30% of them are directed by CEOs. 'Having the C-suite in the driver's seat accelerates AI adoption, and investment in AI solutions,' Gartner concludes.
What creates value in AI companies?
AI strategies are built around fundamental flywheels, as Dr. Anand Rao, Global AI Lead at PwC, explains. He recommends startups and corporations exploit the following network effects to create more value.
Data Network
Effect: more data → smarter algorithms → more value → more users → more data, and so on.
Cognitive Network
Effect: more investment → better expertise → smarter algorithms → more value → more users → lower costs, and so on.
Dr. Rao believes that the industry can boom even under the current economic conditions. 'VC funding of AI is hitting new records despite the pandemic, the latter might even be accelerating investments in AI,' he says. For instance, according to the PwC CB Insights MoneyTree report, total global funding in this sphere in Q3'20 has surpassed its previous milestone of Q4'18. China and India, meanwhile, are emerging as strong players in this market.
Extracting value when acquiring AI companies may be a difficult question for a potential buyer. Molloy suggests at least three ways to look at potential AI benefits for a company:
Make processes smarter and more efficient (from targeted ads on Facebook and Google, up to making predictions in financial apps)
Enhance current, and create new products (from personal assistants such as Alexa, up to real estate recommendation apps)
Develop business models (from ridesharing with Uber, up to predictive retail shipping)
As AI deals include several details and nuances that make such transactions special, dealmakers should evaluate the peculiarities of the technology, as well as data of the target, Dr. Rao adds. Additionally, he says, integration plans should take into account responsible AI principles and practices in order to extract a deal's value well after it is closed.
How businesses can look at AI transactions
Molloy suggests several options.
Aqua-hire (Acquire-to-hire)
A solution for a company looking for talent. For instance, 5 PhD holders were offered $10M before they even had a product. The expert says that there are many examples on the market (up to $5M per employee.) Molloy recommends though to keep in mind that top skill sets are shifting and could be completely different in 5 years.
Here, it is all about the data and the know-how. One of the recent examples is the world-class chatbot developers who came from the Watson Jeopardy team that got snapped up by Google Hello Vera.
Revenue and Possible Profits
Here it's all about operating companies benefitting from artificial intelligence. This option may be especially useful for SaaS businesses to gain added value to their products with AI.
Rapid Data and/or Customer Creation
In this case, the acquisition of an AI company may provide a 'network effect' to gain additional clients or datasets that can boost a business.
Optimal value in AI transactions is to be found via synergies, Molloy adds. Three components, namely the data, the models, and the people, and their interplay are what should be important for a potential buyer. 'It is not deterministic but rather probabilistic,' he concludes.